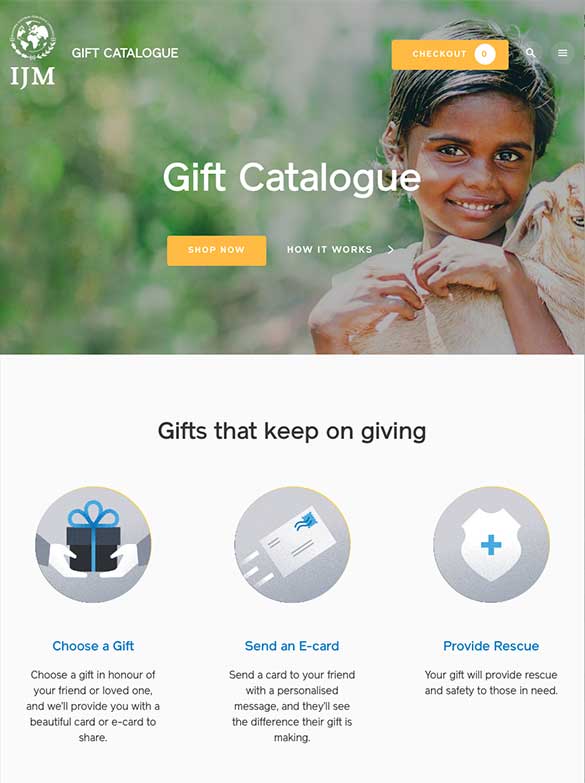 and shop by type of work, region or price. 
2. Choose a Gift 
In honour of your friend or loved one, and then choose how you'll share it: 
Order a beautiful printed card.
We'll send this to you in the post so you can add a personalised message before sending on to your recipient.
Please factor in a little extra time for this option as we first post it to you before you send it onwards.
Download and print your own card.
You'll receive a link to download your card after checkout.
Personalise an e-card to be emailed directly to your gift recipient.
These are available anytime.
3. Check Out 
We accept all major credit and debit cards.
Cards sent in the post will be sent to you first so you can write a personal message and send on to your recipient. E-cards can be personalised right away and sent instantly or on the date you choose during checkout.